Adventure
and relaxation
in Wesendahl

Leisure Time Facilities
The idyllic place of Wesendahl is located just about one hour (about 30 kilometers) from central Berlin in the administrative district of Märkisch Oderland in Brandenburg. All city slickers longing for quiet, relaxation and nature should come to Wesendahl, as it is the ideal place to fulfil their desires: whether holidays on a farm, trail riding or extensive hiking or bicycle tours – the beautiful forest, grassland and lake area has something for everyone. The vast meadows and fields as well as the untouched lakes are also a paradise for fishermen and hunters.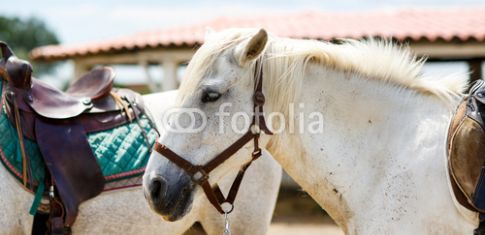 Whoever wants to to go on a discovery tour through the Brandenburg landscape on horseback in harmony with nature, is spot-on in Wesendahl. No matter whether young or old, beginner or intermediate, tourist of tripper – at Camargue Stables experienced and patient riding professionals teach how to handle those proud animals. Everybody can learn here to think like a horse and to communicate with the animals.
You will find further information here:
www.camargue-pferdehof.de
Contact:
Tel.: +49 (0) 3341 314041
E-Mail: camarguepferdehof@bb-obst.com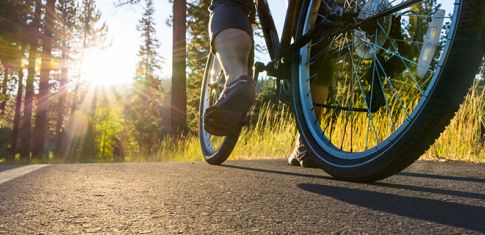 The surroundings of Wesendahl impress with their clear lakes, their wild meadows and fields as well as their vast woodlands and are therefore ideal for bicycle tours. Thanks to well-developed bicycle paths and paved side roads, it is easy to explore the contemplative nature or romantic landmarks. Or bicycle station offers both women's and men's bicycles in different sizes.
You can find further information about bicycle tours and landmarks here:
FRUVEG GmbH
Dorfstraße 37, 15345 Altlandsberg OT Wesendahl
Tel.: +49 (0) 3341 498770
Hunting
Plenty of movement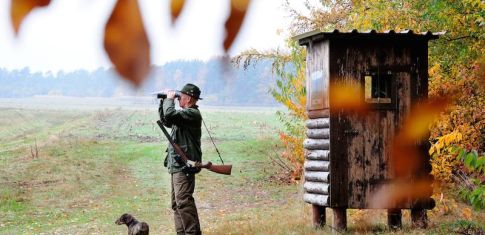 Hunters are offered a hunting area around 700 hectares (private hunting ground) in a resort rich in forests, meadows and lakes. The scenic and silviculturally diversified area is home to numerous species. Besides hares, foxes, badgers, martens and raccoons there are all kinds of wild boars, red and fallow deer in the hilly hard- and softwood population and the sweeping fields.
Registration for the hunting trip as well as further information can be found at:
FRUVEG GmbH
Dorfstraße 37, 15345 Altlandsberg OT Wesendahl
Tel.: +49 (0) 3341 498770
K-D Walke
Dipl. Forstingenieur
Tel. +49 (0)3341 421049
Mo.-Do. v. 18.00 - 20.00 Uhr
Fishing
Find peace and quiet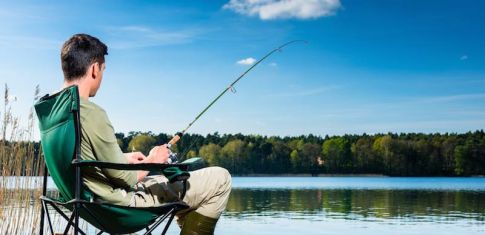 All visitors looking for an enchanting place to linger, dream and relax, are advised to come and see our peat cutting about 2.5 kilometers from Wesendahl. With its multifaceted flora and fauna, this calm lake is a true paradise for fishermen. You are allowed to use a fishing pole with a fishing-hook for catching pikes, roaches, perches, eels or carps.
Day tickets and information about fishing are available at:
FRUVEG GmbH
Dorfstraße 37, 15345 Altlandsberg OT Wesendahl
Tel.: +49 (0) 3341 498770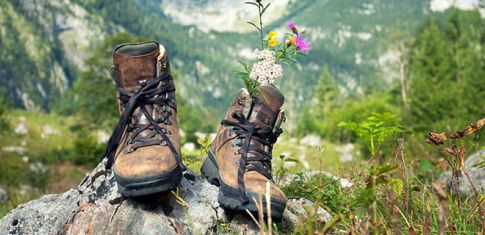 Romantic woodland paths, wide meadows and remote lakes invite one to go on long hikes through the idyllic countryside around Wesendahl. Ramblers are in for a number of touristic treats, in- and outside the cosy little town – above all Wesendahler Mühle, one of the oldest water mills with a functioning water wheel in the March of Brandenburg. In summer, the Fängersee invites to swim and relax.
Please look here for further information about hiking trails and places of interest:
Stadt- und Tourist-Information Strausberg
August-Bebel-Straße 1, 15344 Strausberg
Tel.: +49 (0) 3341 311066
Gastronomy
Culinary delights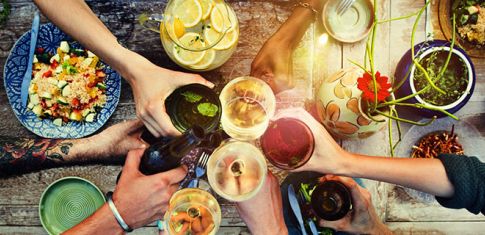 The bistro "Zur Pferdeschenke" ('Horse Tavern') in Wesendahl is the ideal meeting point for families and singles looking to enjoy outdoor recreation in the hinterland of Berlin.
Opening hours:
Easter till October, deviant opening hours by arrangement
Saturday, Sunday and public holidays: 10 a.m. – 6 p.m.
Contact:
FRUVEG GmbH
Dorfstraße 37, 15345 Altlandsberg OT Wesendahl
Tel.: +49 (0) 3341 498770
Accomodation
Comfortable beds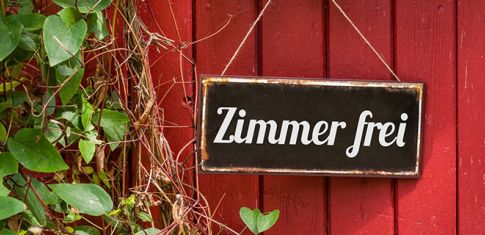 The locality of Wesendahl is located about 30 kilometers north east of central Berlin in the federal state of Brandenburg in the administrative district of Märkisch-Oderland. The place is located in a magnificent natural site with many lakes, forests, meadows and fields. The manor and its close surroundings offer many leisure time facilities such as horseback riding, cycling, hiking, fishing, hunting, swimming, playing golf, flying et cetera.
Furthermore, within a radius of 30 kilometers, many cultural can be found such as historical buildings, museums and memorial places.
Contact:
FRUVEG GmbH
Dorfstraße 37, 15345 Altlandsberg OT Wesendahl
Tel.: +49 (0) 3341 498770